ONLINE DRIVERS ED for your DMV California Driving Permit Start Now
TEENS get:

DMV Certificate of Completion for Drivers Ed
View 100% of our Course

before deciding to pay



Go at your own Pace - No Timers or Classrooms
11 Lessons & Unlimited Tests until you Pass!
DMV Practice Tests at no extra cost
Certificate shipped the same day you pass
Teen Online Drivers Ed - All for $65
TEENS - It's Easy! Get your Drivers Ed Certificate 



Complete our DMV Approved Course of 11 lessons, pass our Test and receive your DMV Certificate of Completion only days later shipped by US mail.
Take this certificate to the DMV, pass their written test and receive your California Driving Permit. Why wait? Enroll today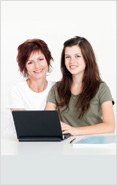 Parents of Teens

Online classes have the additional benefit of increasing parental involvement in their teen's learning process, which has been shown to be an important factor in teen safety. Experts will tell you that the biggest advantage of teen online driver education is that you, as parents, can be involved and see what your teen is learning. MyCaliforniaPermit.com has enrolled and passed over 50,000 students throughout California. We offer this important education today while your student's local high school may make them wait or not offer it at all. Your teen can begin studying  immediately! You will enjoy that this is a Go-at-your-own-Pace program with No Timers and No Classrooms.
Confused about the process? See our Parents page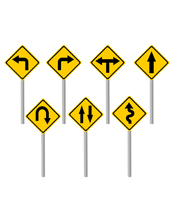 DMV Practice Permit Test
When you complete our course you will need to pass the California Permit test before you start getting behind-the-wheel of a car. Dont be fooled by expensive prep test sites, the DMV offers these Practice Tests at no charge so there is no need to pay for them. As a DMV approved online class, MyCaliforniaPermit suggests you prepare by using a Practice Permit Test application supplied through the DMV website and they are easy to access. We also have an informational page on how to get your permit along with the links to these practice tests on our PERMIT page. You should also review our LICENSE page and know what the requirements are to become eligible going forward in this multi-stepped process. Go ahead take a look around
DMV practice tests can be accessed here from our PERMIT page.

How do I choose a Driving School?
Teens - After you get your permit you will need to get behind the wheel with a good local instructor.
California is a BIG state! So how do you pick one?





The DMV recommends the following when selecting a Driving Instructor for your new teen driver.
On the DMV website check the driving school's license status on the Occupational License Status Information System database and the instructor's license status by calling DMV at (916) 229-3127.
Contact your local Better Business Bureau, this is a verified source of information for customer complaints.
Compare tuition costs and ask if there are any additional fees or charges and always have a clear understanding of all expenses.
Make and keep copies of all receipts, contracts, and other documents.
Behind-the-wheel training usually occurs when their office is closed (evenings and weekends), so ask for a telephone number that can be used in case of an emergency.
If your teenager's instructor is not satisfactory to your expectations, ask that another instructor train your child and ask about the school's policy for canceling or rescheduling a behind-the-wheel training session, there are usually fees involved and no one likes surprises.